We are deeply saddened by the passing of our valued colleague Perry Robins on January 12, 2023.
Perry has been a buyer at Wijnroemer Relief Goods (WRG) since 2010. In the past almost 13 years we have come to know Perry as a loyal and committed colleague. He valued his relations and it was very important to him that agreements were kept. This is what he was known for. Together we shared joys and sorrows, he was a true family member within our family business.
Together with the passed founder Peter van de Vorle, Perry formed the foundation of WRG. During the first years of his career, Perry and Peter worked very closely together, so that Peter could teach him the insides of the humanitarian sector and logistics. In return, Perry taught Peter how to negotiate and make clear agreements with suppliers. Over time, Peter was able to take a step back from his activities and transfer them to Perry, among others. Perry was not only a buyer, but also had daily contact with customers. Doctors Without Borders in particular had a special place in his heart. He understood better than anyone the necessity of delivering goods for humanitarian purposes on time and complete. Perry has made a major contribution to the growth of the organization through his professionalism and dedication.
In November 2021 Perry got sick. With pain in his heart he had to stop working and focus on his treatments. This was a battle he couldn't win, but he bore his fate with strength and realism. He enjoyed the quality of life in the time he was given. He is still in our midst every day through everything he has left behind. We continue to honor him every day by continuing his mission.
Goodbye Perry, we already miss you.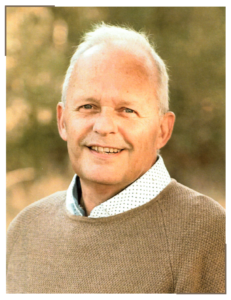 As a reliable partner Wijnroemer Relief Goods (WRG) offers a complete solution in emergency and humanitarian relief goods. WRG supplies and develops technical support products to facilitate the relief operations. Fast and efficient supplies with qualitative products and novel solutions define the crucial added value of our family based company.
Since 1983 WRG has been supporting aid organizations with technical assistance and delivery of relief goods in the areas of shelter, bedding, water and sanitation, power supplies, customized toolkits and more. Through those years, WRG has worked with several NGO's such as United Nations (UN), Médecins sans Frontières (MSF), International Federation of Red Cross (IFRC), Oxfam, Concern Worldwide, Save the Children, WarChild, Goal, and WorldVision.
We are proud to announce that the ISO 9001 certificate is awarded to us by the Dutch Certification Institute B.V. (NCI). Enthusiastically, we remain at your disposal to provide you with all your humanitarian product requirements. With a focus on COVID-19, we keep stock of personal protective equipment such as: FFP1, FFP2 and FFP3 respiratory protection and face shields.